Into Outer Bass
Comments
Log in with itch.io to leave a comment.
This is not available anymore? Are you able to upload the APK file here for sideloading or something?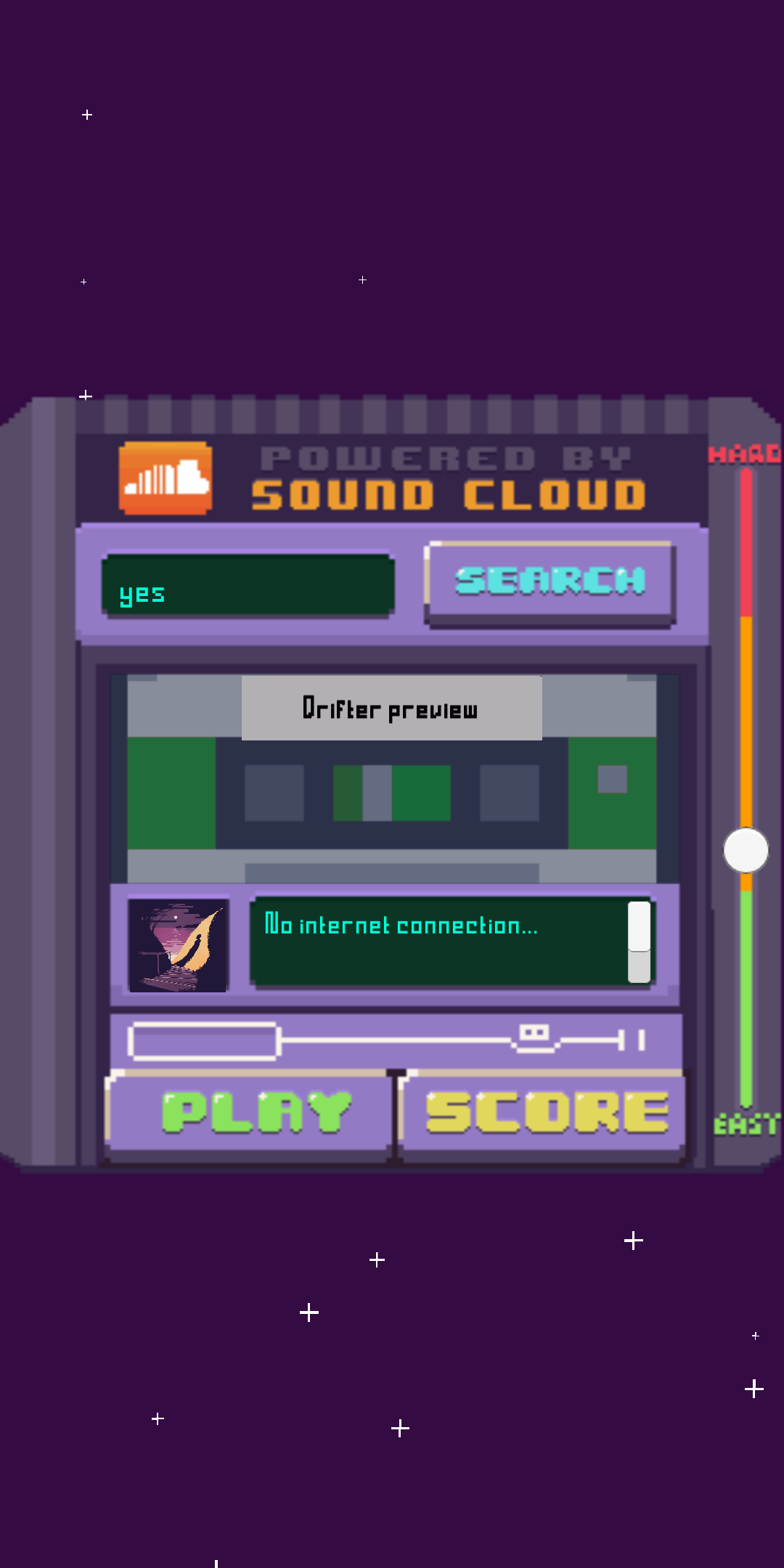 Hi guys! I have a little problem, I downloaded your game and installed it, but I can't go further than the start screen, which is saying that I'm not connected, while I am. Please tell me what I need to do.
Hey Leon. I've run into this bug before. I'm going to dig into it and post an update later today. Thanks for letting me know!
I've pushed a new APK, please let me know if that one works for you. I haven't figured out why this is happening on some devices, so I've just removed the check internet connection code and will rethink how that works.
Loved it. Just the fact that the music get interrupted when you hit something was enough incentive to try and play perfectly, but that was only possible by really getting into the music. Would be awesome to share a cool track that you discovered for others to play.

I'll keep it in mind! Maybe a "Share" button on the completed screen of a song should do it
So much fun to play well done to all 3 of you
At some point I realized my hand was moving faster than I could think and I got a little adrenaline rush trying to keep my thumb under control. When the game gets the beat of your song it really gets it. Feels great.

Hey, dope game! The search function is super handy. Are you planning on adding some other browsing functionality for grouping the songs? Also it would be super cool if there was some connection to a streaming service like google play, although I understand that may have its complications :P Anyways awesome work!
I'm glad you like it Sunwise :) I am planning on some recommended tracks and categorisation (at the moment it's that one demo song, so that has to change). I have looked into hooking up Google Play Music, but there's no (legal) API I can use for that. Spotify is an option too, but again, I'll have to see if it's worth the effort.
Such a cute game to pass the time if you love listening to music. I'd like to see some more curated songs :D
Thanks helloforte! We're currently building a curated list (potentially split by genre) so that people know what songs are great to play. We also want to make a "most played" list so you can compete against other people on the global leaderboards.